Australians looking to travel to the United States can now do so without having to get a Covid-19 test after the requirement is set to be scrapped from Sunday.
The requirement was introduced 17 months ago and will be scrapped ahead of tourist season in the northern Hemisphere following heavy lobbying from airlines and tour operators.
With the decision to be implemented from Sunday, the Centre for Disease Control and Prevention will review the policy in 90 days and said it could chose to reintroduce the requirement for a test in the future.
The move removes a barrier for Australians who have been looking to head overseas for a holiday – if they can afford the cost of international flights and survive long wait times to get hold of a passport.
Nadesalingam family celebrates daughter's fifth birthday in Biloela
We go now to Guardian Australia's intrepid Eden Gillespie who is on the ground in Biloela, where she has spotted a very large birthday cake remains untouched at a five-year-old's birthday party.
NDIS scheme is 'sustainable', Shorten says
The final question turns to the cost and sustainability of the scheme. Shorten: "I think the scheme is sustainable."
Some scenarios paint a very high-cost growth which we would like to restrain the rate of growth of the cost of the scheme.

I'm saying to people watching this show, one, we will run the scheme more efficiently and empathetically. Two, we will sit down and look at some of the long-term pressures so not just a lifeboat in the ocean.

But three, I invite Australians, both people who are on the scheme and those who don't know anything about disability, every dollar that gets spent in the scheme according to one report that was commissioned recently generates $2.25 in economic outcome.
Litigation against NDIS applicants 'not the way an empathetic scheme should be run', Shorten says
On the $40m in legal fees spent fighting applicants to the NDIS, Shorten says he will consult the lawyers who handle this litigation and ask "what are the absolute stupidities you are currently seeing from the commonwealth in the way they do their litigation?"
I think people will be appalled to know that whilst the NDIS is making decisions it has to, some people won't be happy, what we are seeing is top end of town law firms being charged a lot of money to basically drag out cases so that people give up on their claims. That is not the way an empathetic scheme should be run.
Shorten flags more regulation of unlicensed NDIS providers
Shorten also flags more regulation of unlicensed providers and better protections for workers who are hired through internet platforms to ensure they have better pay and conditions. He says these regulations will be based on circumstance.
If you are cutting someone's grass, you don't have to go through the same sort of check as providing care services.
Price gouging by NDIS providers will be reviewed, Shorten says
Another issue is price gouging by providers, which Shorten says needs to be addressed, saying "the way prices were set was done in a black box and there was no transparency" and the government is now bringing forward a 10-year review of the scheme to address these sorts of issues. In a follow-up question he confirmed the pricing system will be reviewed.
One of the contributing factors that people are doing whatever they can to get into scheme, is that it is a wasteland outside of it. The NDIS was never meant to be the only way we give people with disability care, services and their carers.
Shorten says he will talk to the states about providing additional support.
Coalition's NDIS design enabled organised crime to take advantage of scheme, Shorten says
Shorten on the design of the NDIS enabling organised crime to flourish:
The crazy thing about the old government is they basically put a padlock coming into the scheme and they would argue with a person about their wheelchair or their white cane or hours of speech pathology and turn that into an administrative nightmare, but they left the welcome mat at the backdoor.
Shorten says he wants to 'restore trust' in NDIS
Questions now turn to the NDIS, noting that Shorten was one of the architects.
Shorten says the system is "no longer the original dream".

In the first quarter of this century, the outstanding public policy is having an NDIS. It now looks after 580,000 people on the scheme. A quarter of a million people are employed in disability. The point is that it is no longer the original dream.

Two words would summarise my approach: restore trust. It is a bureaucratic nightmare for people on the scheme.
Shorten says the scheme is a "maze of red tape" where $40m in legal fees was spent on "lawyers to fight Aussies trying onto the scheme". And there are concerns organised crime is rorting the system.
I've started to read disturbing reports from criminal intelligence analysts that as a government payment scheme, the same people in organised crime who were taking money out of the family day care scheme are now moving across into NDIS, obtaining people's personal information, false invoices, overpaying of bills, ghost payments.
Gas market trigger 'doesn't work', Shorten says
Asked about a gas reservation policy, Shorten takes a swipe at Malcolm Turnbull over the trigger to allow gas to be reserved for domestic gas consumption.
The problem is – and no doubt Malcolm will be reading the transcript of this show today wherever he is in the world – the trigger … it doesn't quite work. Even if we were to pull the trigger, it doesn't come into effect until next January.
Bill Shorten says energy woes due to 'decade of denial and delay'
Interview with minister for NDIS and government services Bill Shorten now. First question is about energy policy.
Shorten says "the real issue about power, in my opinion is for 10 years we've had a decade of denial and delay."
What we are suffering from this winter in the short term is floods of coal mines, outages of a plant which is more than 50 years old, but the real long-term problem is that we haven't made a plan for transition to renewables, now the chickens have come home to roost.
A lot of discussion about energy policy now in the opening discussion of the Insiders ABC panel, featuring a lot of talking points from the oil and gas industry.
A reminder that the International Energy Agency's roadmap to limiting global warming to 1.5C means no more new coal, gas and oil investment as of last year.
Crime gangs ripping off up to $1.45bn a year from NDIS
Bill Shorten will also be asked about a story in The Herald Sun this morning about organised crime groups ripping off the NDIS for sums up to $1.45bn a year.
The Australian Crime and Intelligence Commission has warned the incoming government that as much as 5% of the $29bn scheme is being stolen annually, with some individual crime gangs ripping off tens of millions.
The ACIC warned the scheme has been hit by similar scams to those allegedly used by the Western Sydney family day care syndicates that led to the arrest of dozens in 2019.
NSW records five Covid deaths
Five people with Covid-19 have died in New South Wales overnight, with the state recording 5,387 new cases on Sunday morning, 1,255 people in hospital, and 45 in ICU.
Services Australia slashes call centre contracts
Services Australia has embarked on a massive shake-up of its call centre operations, slashing the work it sends to labour hire firms as it approaches one of its busiest periods of the year.
Guardian Australia has learned the agency last week informed its outsourced "service delivery partners" it was cutting the "workload" sent to these four firms by about 30%.
The move is expected to result in job losses, and insiders and the union warned it could mean customers would wait longer for Centrelink services.
The decision, conveyed to the firms last Friday, begins as soon as 1 July.
Catch up on this exclusive by The Guardian Australia's social affairs and inequality editor Luke Henriques-Gomes about the outsource of jobs in the country's social services sector ahead of Bill Shorten's appearance on ABC's Insiders.
Meanwhile, Bill Shorten is promising to spill the tea on the NDIS to tease his upcoming interview on ABC Insiders.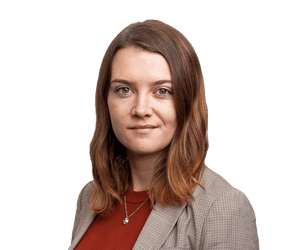 Eden Gillespie
Nadesalingam family's return to Biloela raises hope for change
The absence of the Nadesalingam family was deeply felt at last year's Flourish festival – an event that celebrates Biloela's multicultural community.
But on Saturday, the hole the family left when they were taken from the town four years ago was filled as they appeared on stage at the event.
Sitting alongside a flank of supporters, Priya wears a dark purple sari, Nades white Tamil attire, and the girls, Kopika and Tharnicaa, also don traditional dress.
Priya is softly spoken but radiates strength. The strength of a mother who has watched her children grow up in detention, saw her youngest child, Tharnicaa, rushed to hospital with a blood infection, and fought against all odds to bring her family back to the small country town she calls home.
"I am back in Bilo," Priya declares as she addresses the packed civic centre.
"I feel fulfilled when I touch this land … I feel like I'm born again … I will dedicate my life to the Biloela community."
As Tharnicaa Nadesalingam will celebrate her fifth birthday at home in Biloela for the first time since being detained under the previous Coalition government in 2018, The Guardian Australia's Eden Gillespie explores how their return raises hope for change.
Private hospitals report spike in fee-paying patients in need of urgent care
Australians are paying to skip the queue in overwhelmed public hospitals after some patients have died after being left waiting for critical care, Fairfax papers report.
Private hospitals have reported a spike in fee-paying patients among people who need urgent care, with some emergency departments reporting a rise of 10%.
Patients pay up to $410 per visit on weekdays with additional tests running up even higher bills that are not covered by private health insurance.
The situation illustrates the incredible pressure on the country's healthcare system since the start of the pandemic.
Minister for the NDIS and government services Bill Shorten will be making an appearance on ABC's Insiders this morning.
We'll have the details when it happens.
And welcome to the live blog on this fine Sunday morning. It has been a chilly start to the day across the country but here is a quick look at what is making headlines.
China's defence minister will address the Singapore security summit today as the Shangri-La regional security dialogue will enter its final day on Sunday where it will hear from China's minister of national defence Wei Fenghe. On Saturday it heard from US secretary of defence Lloyd Austin and deputy prime minister Richard Marles who sought a reset of Australia's relationship with China.
Tharnicaa Nadesalingam will celebrate her fifth birthday at home in Biloela for the first time since being detained under the previous Coalition government in 2018. The family returned to the Queensland outback town where they were greeted by locals, marking an end to the four-year campaign to return the family after the Morrison government attempted to deport them to Sri Lanka.
The New South Wales state government will scrap the distinction between primary and secondary carers with a plan to offer 14 weeks' paid parental leave, the Sydney Morning Herald reports. Under the plan employees will be offered an extra fortnight of paid leave if they evenly split it with their parent.
I'm Royce Kurmelovs, taking the blog through the day. With so much going on out there, it's easy to miss stuff, so if you spot something happening in Australia and think it should be on the blog, you can find me on Twitter at @RoyceRk2 where my DMs are open.
With that, let's get started …