[Written by Stephen Wright]
Bermuda boxer Andre Lambe was a special guest at the final fun camp BDA retreat of the summer on Darrell's Island.
Lambe and kickboxer Jermal Woolridge participated in fun activities with the youth at the camp and shared some tips during the boxing session.
"[I] I had a great weekend surrounded by positive people," Lambe wrote on Facebook.
"It warms my heart to see that our young people are being given opportunities like this to make memories, get together and enjoy life while learning valuable life lessons.
"I was very happy to participate and pass on some of my boxing skills to the next generation."
Fun Camps BDA is the brainchild of former football players Keishen Bean, Trey Bean, Darius Cox, Aaron Williams, and Anthony Bascome, a leading educational therapist for at-risk boys.
A three-day retreat for boys and girls aged 8-12 and 13-18 was held this summer on Durrell, Padgett and Ports Islands.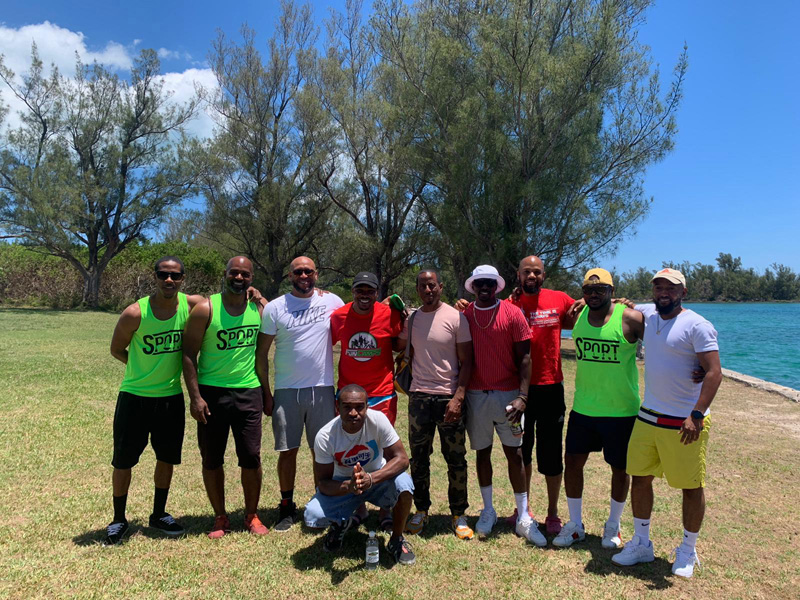 Includes activities designed to promote positive self-esteem, trust-building, critical thinking and decision-making, including dirt biking, fishing, snorkeling, swimming and tubing.
Guests at the retreat included former Bermuda football coach Kenny Thompson and former national team players John Barry Nusam and Ralph Bean Jr.
For more information on Fun Camps BDA, please visit www.funcampsbda.com.

read more about
Category: All, News, Sports