A study conducted by IFTM researchers found that consumer attitudes and purchase intentions can be influenced by key elements of a restaurant's corporate visual identity.
Research Corner | Partnership between Macau Business and Macao Tourism Institute (IFTM)
---
"Eat with your eyes first" is a cliché in the food industry. A study conducted by researchers from the Macau Institute of Tourism Research (IFTM) found that there is some truth to this adage, at least when it comes to outdoor restaurant signage, and how it influences consumer attitudes and intentions to purchase food from eateries. I know it affects the
A study developed by Dr. June Yang Hui Jun, Associate Professor of IFTM in collaboration with Dr. Hanqun Song at the University of Bradford, UK, found that the color of restaurant signage influences consumers' perceptions of food health and purchase intentions. I was. Additionally, restaurant names have a "big" impact on consumer purchase intentions.
The study also identified the "interactive effect" of signage color and restaurant name on consumers' impressions of the healthiness of the food being served and their intention to purchase it.
The study was published in the online edition of the British Food Journal in March. The title of the paper is "Outdoor signage in ethnic restaurants: Effects of color and name on consumer perceptions of food and eating intentions."
Dr. Song and Dr. Yang pointed out that the color of the logo and the company name are important elements of the restaurant's corporate visual identity. As part of the study, they conducted an online survey, asking a sample of 213 people living in the UK to answer questions about signage colors and restaurant names.
The scholarly drafted experience involved the setting of a fictional Greek restaurant. Survey respondents (who must have previously eaten at a Greek restaurant) were randomly assigned to one of four experimental scenarios.
The researchers used two sign color combinations: blue-white and red-yellow. They used two different restaurant names. A typical name ("Little Greek") and an atypical name ("Tomato Doctrine").
This work focuses on "ethnic restaurants". The term defines an eatery that serves cuisine that is not considered traditional in the area or location in which the eatery is based. Ethnic restaurants typically serve food from a particular ethnic group (Chinese, Mexican, Indian, etc.).
What's your name?
A "key management insight" from the study was that restaurant outdoor signage "could be manipulated by restaurateurs to increase consumer awareness of food health and dietary intentions." be.
According to their results, blue-white signage "elicits consumer perceptions of food health and dietary intentions in the context of Greek restaurants." It may also influence other ethnic restaurants in that color can be used to increase consumer intent to dine there. sometimes used yellow and red because both colors are the national colors of China," suggests the author. "This action can increase consumer dietary intentions."
One of the findings was that the restaurant name itself, whether typical or atypical, did not influence consumers' perceptions of food taste and health. However, because typical names appear to influence consumers' dietary intentions, "management may want to include typical culinary cues in restaurant names," the researchers said. says.
Again, Song and Yang suggest the findings could be applicable to other ethnic restaurants in the UK. "For example, in a Chinese restaurant in the UK, outdoor signage may have some cues related to China, such as the Great Wall, Beijing, Shanghai, or China. Because it can increase intent."
Two academics warned that effective outdoor signage is just the beginning of helping consumers perceive restaurant food as delicious and healthy before they even try it. "Restaurant operators should also look at other attributes such as menus, interiors and exteriors that influence consumer perceptions of food palatability and health," write Dr. Song and Dr. Yang. .
---
– researcher
Dr. Hankung Song Associate Professor, School of Management, University of Bradford, UK. He holds a PhD in Tourism Marketing from Griffith University, Australia. Dr. Song's research interests focus on consumer behavior in the tourism and hospitality sectors.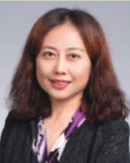 IFTM Assistant Professor Dr. Jun Yang Hui Jun He holds a PhD in Hotel and Tourism Management from the Hong Kong Polytechnic University. Her research achievements have won awards at international conferences. Dr. Yang's academic research interests span smart her technology and human resource management in the hospitality and tourism fields.
---
– paper
Hanqun Song and Huijun Yang: "Outdoor Signage in Ethnic Restaurants: The Effects of Colors and Names on Consumer Food Perceptions and Eating Intentions," British Food Journal, published online in 2022.
https://doi.org/10.1108/BFJ-08-2021-0888