A team of local scientists claims Macau's 'COVID-19 prevention and control results are remarkable'
A group of 10 Macau scientists, mostly from the health field but with an interdisciplinary character, published a research paper stating, "Generally speaking, the management of COVID-19 in the Macau region The measures and methods for doing so have reached near perfection." , the only downside is that the economy has not yet recovered to pre-pandemic levels, as economic links between Macau and other countries have all but ceased. "
Over 12 pages, the team, whose first author is Yan-Jie Zhao (Psychiatry Unit & Institute of Translational Medicine, Faculty of Health Sciences, Department of Public Health Medicine, University of Macau), claims: The government applies innovative and advanced technology. At the same time, it has actively coordinated and developed partnerships with non-governmental organizations. The results of COVID-19 prevention and control are noteworthy. This effort has effectively protected people's lives, health and safety. "
One of the most strongly asserted aspects by the authors is that "the measures used are sustainable and can serve as a very important reference for other countries and regions in line with the UN Millennium goals of "global development cooperation". It is a fact that it may be useful as a document. development goals. "
"Compared to most regions of the world, Macau's COVID-19 strategy has been more successful. As of 11 August 2022, there were only 791 confirmed cases and 6 deaths. Macau is the most densely populated international tourist city in the world, with a population density of 20,700 people per square kilometer and annual visitor numbers approaching 40 million. It could help other densely populated countries/regions fight the COVID-19 pandemic."
In this regard, 10 authors (9 of whom are associated with the University of Macau) recalled: With the support of the National Health Commission, his five members of the China International Emergency Medical Team (Macau) will head to Algeria and Sudan to provide emergency assistance and share their knowledge and experience in fighting the pandemic. did. "
"Their medical assistance was covered by various national and international media platforms," but also "the report will help other countries and regions, both domestic and international, to learn more about Macau's pandemic management in terms of innovations, experiences, and lessons learned." I was able to gain knowledge about the adjustment."
Arrival/Departure Quarantine System
One of the most relevant aspects examined by the authors is the five port and entry-exit quarantine systems (health declaration system upon entry, medical observation registration system and back-end management system, medical quarantine exemption to Zhuhai). application system for entry into Japan). monitoring, a customs reservation system for private vehicles with both Guangdong and Macau license plates, and an application system for exemption from entry restrictions for COVID-19 foreigners) were implemented by the government.
"The above system has greatly simplified immigration procedures, facilitating efficient management and screening of inbound and outbound travelers with new technology. We can provide the experience." COVID-19 Prevention and Control Strategies: Learning from the Macau Model(2022).
"Compared to most regions of the world, our COVID-19 strategy is more successful in Macau."
"The Gongbei Port border crossing between mainland China and Macau is one of the busiest land border crossings in the world (more than 134 million travelers crossed the border in 2018. ), border control policies implemented by the Macau Special Administrative Region government have enabled the safe and effective resumption of passenger transport due to the COVID-19 pandemic," they wrote.
"The policy could serve as a useful reference for border controls at similar ports, such as the Woodlands checkpoint between Singapore and Malaysia (accepting the same number of passengers as Macau's Gongbei port checkpoint). [7, 51], and also those between Gibraltar and Spain. Similarly, the guidelines developed in Macau to facilitate the safe resumption of gaming activity at casinos are applicable to other cities with gaming facilities. " added the author.
Relations with Mainland China
"Due to differences in personal data protection laws and regulations between Macau and mainland China, the development and application of health codes in the two regions differed," the authors argue.
However, they explain that: We also independently built the first health code system based on users' health declarations, travel/residence history, contact history, and various related backend databases of the Macau Department of Health. "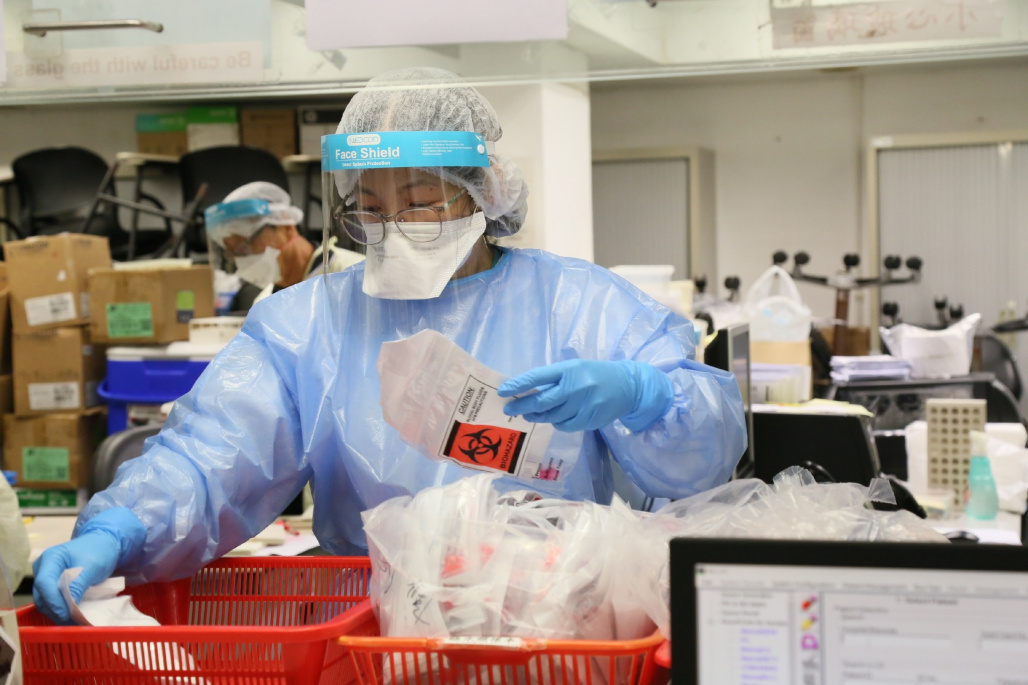 "The system not only meets Macau's personal data protection regulatory requirements, but also seamlessly connects with mainland health laws, laying an important foundation for interaction and cooperation between the two regions." says the author as before. "Other regions with close interactions with other regions with different regulatory requirements can use the experience of the Macau Health Code as inspiration and a reference for viable solutions."
On the other hand, "Macau's pandemic response is largely consistent with mainland China's 'dynamic zero-novel coronavirus policy', with appropriate adjustments according to local socio-economic conditions. Macau and Close ties with mainland China are a factor in the low prevalence of COVID-19 and the great success of COVID-19 control in Macau, with Macau maintaining an open border between Macau and mainland China The massive tourist flow from mainland China will help sustain Macau's economic development."
vaccination
On the other hand, the topic of vaccination is not one of the most developed by the author.
"The Macau SAR government is encouraging its citizens to actively participate in vaccination to build an immune barrier," they argued, and on February 9, 2021, the Department of Health announced the COVID-19 Prevention Since starting the inoculation system, we have identified three stages. Open to priority groups. The second phase will be extended to all Macau residents whose appointments start from February 9, 2021, and the third phase will be extended to non-resident workers whose appointments start from March 9, 2021. will be released.
As of 11 August 2022, 1.46 million doses of vaccine have been administered in Macau SAR, with a total vaccination coverage of 90%.
(COVID-19 Prevention and Control Strategies: Learning from the Macau Model; Yan-Jie Zhao; Jia-Qi Xu; Wei Bai; He-Li Sun; Bing Shui; Zhi-Xin Yang; Jingbo Huang; – Jia Hu; and Yu-Tao Xiang; International Journal of Biological Sciences, 2022; doi: 10.7150/ijbs.70177)