On August 11, the Bermuda Economic Development Corporation [BEDC] Hosted the Commencement Dinner for the 7th cohort of the Enterprise Bermuda Accelerator.
Minister for the Economy and Labor, Jason Hayward, welcomed the occasion and said: As such, we are committed to supporting the development of scalable businesses based in Bermuda. We want to see you grow and thrive by recognizing the importance of programs like the Enterprise Bermuda Accelerator.
"Your success will have a direct impact on rebuilding the Bermuda economy, so keep dreaming big and expand upwards and outwards."
A spokesperson said, "EBA Facilitator Tee Ogunyemi briefed participants, including alums and industry experts, on the program and acknowledged the dedication required to complete the six-month program." The Bermuda Accelerator is an intensive 6-7 month program that helps small business owners scale their businesses.
"By utilizing the award-winning StreetWise MBA curriculum and facilitated peer learning methodologies, entrepreneurs receive hands-on training, networking, and industry support to help grow their businesses.
"BEDC has partnered with Boston-based nonprofit Interise to deliver the curriculum for the Enterprise Bermuda Accelerator. congratulated the graduates through
Dunbarville-Pierre said: We hope you can have confidence in our growth plans that will take your business to new heights to build the Bermuda economy and create jobs that support the communities in which you live and work. "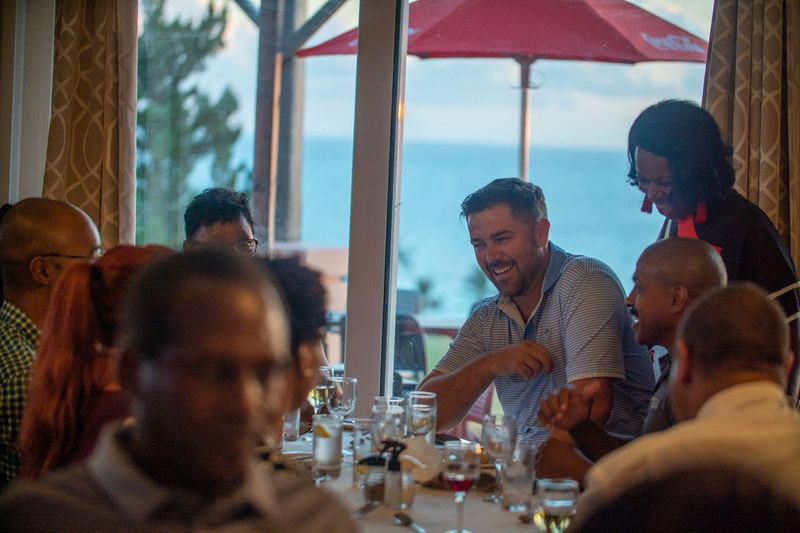 A spokesperson said: In addition, BEDC provided additional gifts such as business books purchased from BookSpace, Big Little Breakthrough or Market Your Genius, BEDC SWAG bags, and prepaid vouchers from Qodeo, a platform that connects entrepreneurs and investors.
"Mr. Ogniemi joined Minister and BEDC Executive Director Erica Smith to distribute certificates to alumni entrepreneurs, including: Michelle White, owner of Executemps Ltd, Bermuda-based Supporting corporate immigration needs and staffing services Tarra Timmins, Noesis Energy, a renewable energy and energy services company Elysia Hollis, owner of Sweet Pea Nursery, specializes in caring for children ages 2-3 , Cornelia Rollins is co-owner of Daycore Painting Contractors, which specializes in residential and commercial painting and contracting services.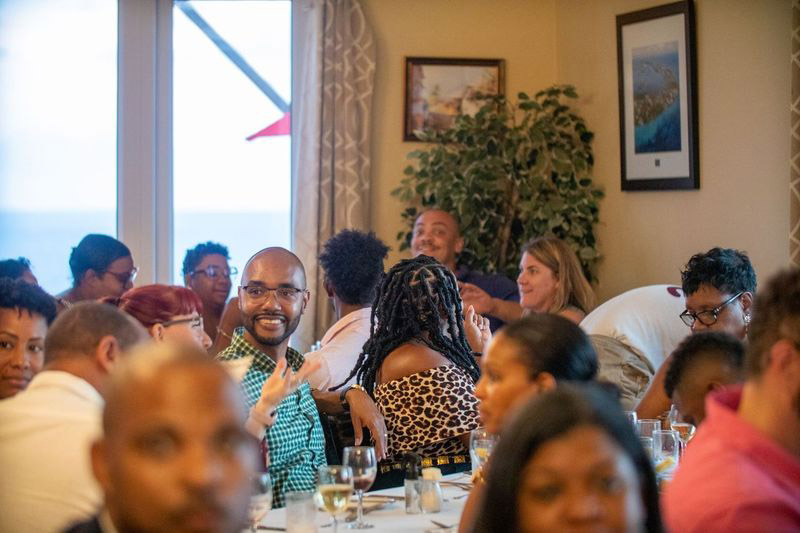 Mrs Smith said:
"Sustaining a business during a global pandemic is difficult enough, but you have worked hard to not only sustain your business, but to grow it. We have created a roadmap for your success, and BEDC is committed to continuing to help you reach your goals."
A spokesperson said: Please apply here. "
Labor Minister Jason Hayward said:
Good evening

Welcome to tonight's event to celebrate your achievements on behalf of the government. We spent the last 13 weeks developing a strategic growth plan. This will allow you to move on to the next phase of your entrepreneurial journey.

Entrepreneurship is difficult, stressful and most of the time very exhausting. I know you've spent a lot of time "within" your business, day and night and weekends. But through the Enterprise Bermuda Accelerator, we seized the opportunity to turn our business "on."

As a CEO or someone responsible for ensuring the success of your business, you've realized that you need to take a step back and assess and develop a strategic plan to move forward toward growth.

Strategic planning is defined as the art of creating specific business strategies, implementing them and evaluating the results of their execution.

I embarked on a journey to create a specific goal. Implementing and evaluating them will enable you to effectively execute your strategic initiatives. Like an architect, you've spent the last 13 months creating a detailed strategic plan that will help you achieve the next level of success you desire.

The successful implementation of your plan impacts not only you, but your employees and the future employees you need to grow your business.

Your ability to scale is aligned with this government's aim to rebuild Bermuda's economy for the better. As such, we are committed to supporting the development of scalable businesses based in Bermuda. We want to see you grow and thrive by recognizing the importance of programs like the Enterprise Bermuda Accelerator.

They say entrepreneurship is a lonely road with ups and downs, but through partnership with Interise and use of the Streetwise MBA curriculum, BEDC guarantees access to additional training, a network of peers and business leaders. To do. Continue to provide support and accountability. As a result, we are now able to realize the full potential of our business.

I would like to emphasize that the Bermuda government is a strong supporter of entrepreneurship.

Government will strengthen the sustainability of Bermuda's local businesses by ensuring that the existing ecosystem fosters success and supports the development of businesses that are ready to scale to the next level. I am still working on doing it.

As a graduate of the Enterprise Bermuda Accelerator, you will join an alumni group of 60 entrepreneurs who have graduated from the Streetwise MBA curriculum.Some are here tonight to prove your achievements

We congratulate you on your success and encourage you to continue to think big and act strategically as you execute your growth plans.

Keep dreaming big and scaling upwards and outwards, as your success will have a direct impact on rebuilding Bermuda's economy.

Enjoy the rest of the evening.
read more about
Category: all, business