The Bermuda National Trust's Heritage Award was recently awarded after a two-year gap.
A spokeswoman said:
"The annual award sponsored by Butterfield & Vallis is an individual who worked for the benefit of Bermuda and its people to protect beauty, environmental importance, historical interests, buildings and crafts, and the lives of flora and fauna. , Organizations, groups, and to promote their appreciation.
"The highest environmental award, the Bermuda Trophy, was presented to the Grow-Eat-Save program launched by Dr. Kevin Santucci of Chaplain in 2015. Since then, more than 500 Bermudas have been their food. Learned to grow and regain connection with nature. Process. Chaplain Santucci was recognized for "a very positive contribution to a more sustainable Bermuda."
"The Outstanding Young Environmentalist Award was given to Luke Foster, a 15-year-old student who demonstrated his extraordinary efforts and contributions to the conservation of the natural environment in Bermuda. Luke was the driving force behind the Warwick Academy Natural History Club. And an active member of the Bermuda Eau Dubon Association. A hint from David Wingate that he has already made significant achievements as a local bird watching and is likely to be one of Bermuda's best protection activists. I'm getting it.
"Richard Sparling and the St. David's Island Historical Society, chaired by him, have been awarded the Diforest Trimingham Awareness Award for their extraordinary heritage conservation and interpretation at St. David's Carter House in recent years with the Museum. The exhibits have been significantly enhanced and a conservation project is underway to replant the site with endemic and native species of trees and plants to recreate the early settlement environment. Rix Sparring is a Carter House. Is the driving force to ensure that it remains a very interesting and informative place for locals and tourists to learn about the heritage of Bermuda, especially St. David's Island.
"Other awareness awards were given to the Wantedly Matters Group for alerting them to the threat of destroying the historic Wanty on Princess Street in Hamilton and recognizing the importance of its cultural heritage. To Kristen White, who promoted the world heritage of Bermuda and broader heritage knowledge and cultural tourism.
"In the school category, Michael Darling Shield went to the Warwick Academy for the Marine Science Facility, which opened in 2020, allowing students to participate in hands-on learning about our marine environment. became.
"The Clipper Award, the highest award in the Conservation category, was awarded to Larry Mills' traditional architectural expertise and skills, and his willingness to share his knowledge with others. A locally recognized expert on how to build a traditional Bermuda. He has given many lectures and demonstrations over the years, and has a lot of history, including the construction of a replica "Settlers' Hut" at Carterhouse. Has been working on a typical building preservation and restoration project.
"Other Conservation Awards include projects to protect and restore the World Heritage fort of Ferry Reach, the St. George's Rotary Club for voluntary conservation activities at the World Heritage Cemetery, especially the Yellow Fever Cemetery of Ferry Reach, and history. David Burrows, who preserved the old butter at the World Heritage site Cliff Crescent in Southern Pton. Dr. Brent Fortenbury and Jane Ashburn acknowledged in an analysis of the historic paint used in the old building in Bermuda. The result is a palette of historic paint colors that the Trust uses in its buildings.
"The award for the delicate restoration of historic buildings, along with architect Jeff Parker and contractors Frank and Travis Lewis, was awarded to Grade 1 Alasdea and Rebecca Eunie listed in Smith's" Villa Monticello ". It was given. Second grade Travis Burland and Jenne Gracie are listed in Sandys' Loyalty Inn. Second graders Hugh Gillespie and Catherine Kennedy are listed as "Rocklands" in the paget. Jordan and Rebecca Gunter are third-year students listed on Chelsea in Warwick. James and Katie Berry from Warwick's "Blackburn Place".
"The Trust has also awarded several honorary members for its outstanding service to the Trust. These went to:
"Ronnie Chamo shared his expertise in working with natural materials using traditional techniques.
"Alan Gobat, Decades of Voluntary Service at Trust's Annual Auction & Jumble Sale
"Tom James, for the voluntary work of this series of architectural heritage
"Larry Mills, over the years, has shared expertise in traditional building techniques.
"Ethel Patterson, a longtime volunteer guide at Tucker House
"Joy Wilson-Tucker, acknowledging the voluntary work of this series of architectural heritage and her dedication in the creation and management of the Bermuda Heritage Museum.
"Trust building manager Allan Van Putten won the Long Term Service Award for 17 years of service. Finance Officer Vincent Chaves, Account Manager Donella Perinchief, and Building Maintenance Engineer Duane Symonds each have 11 years of service. Received an award for service. "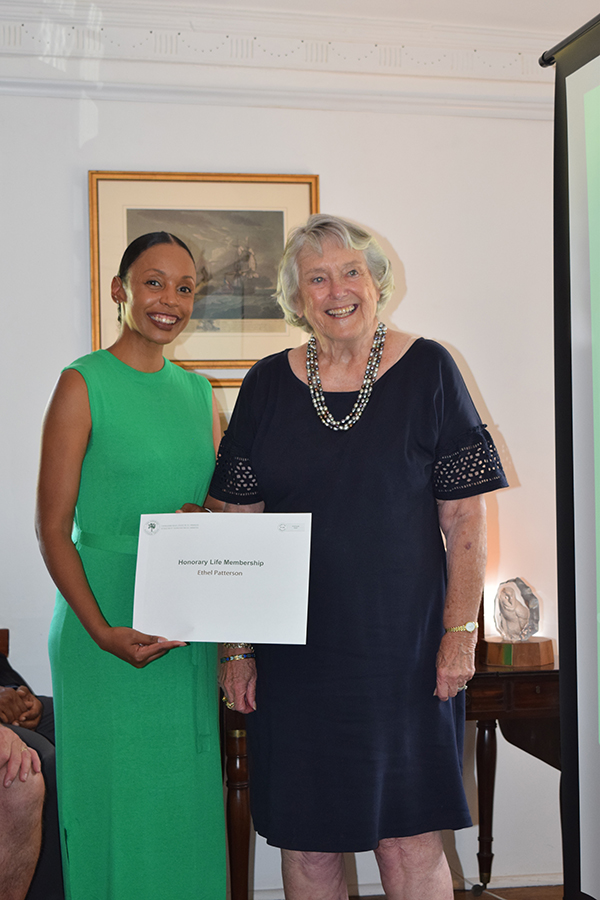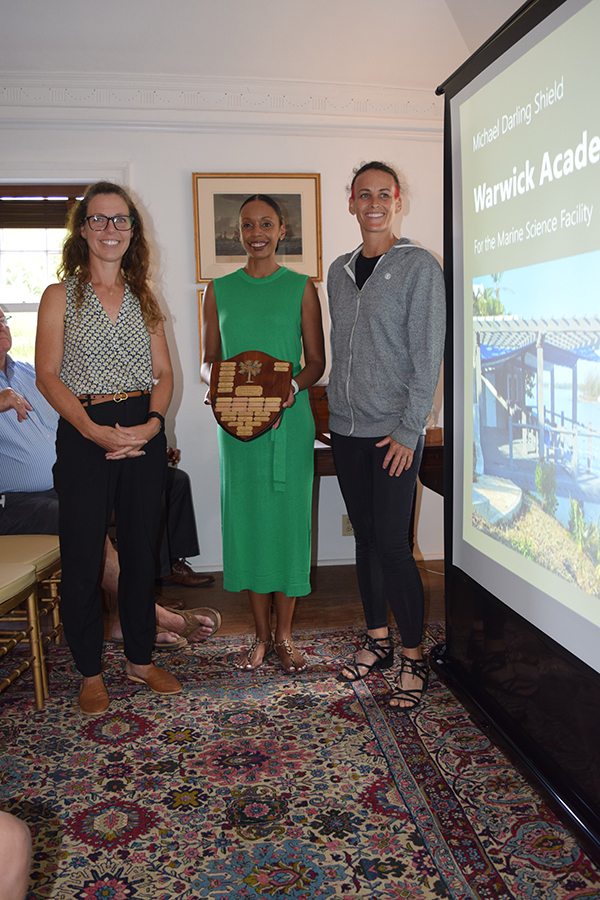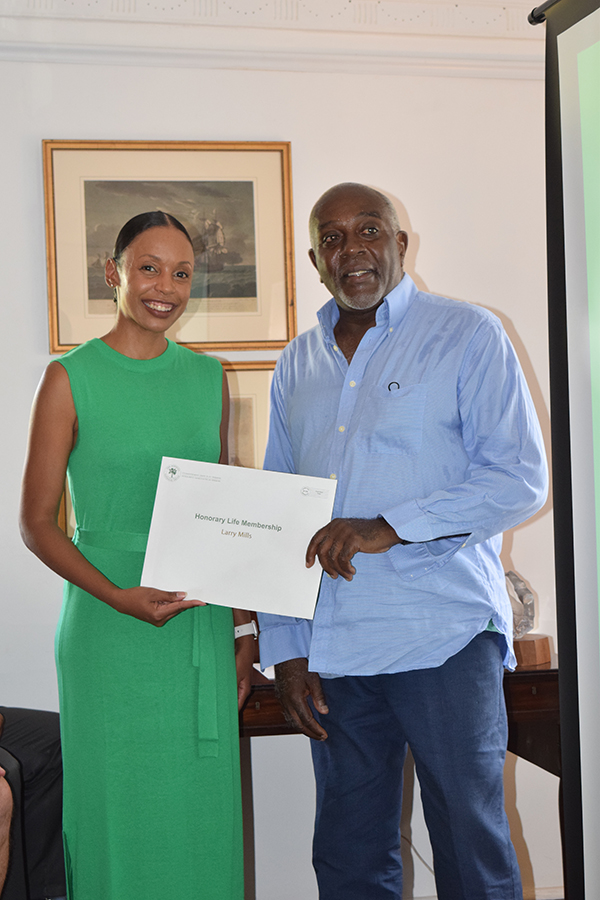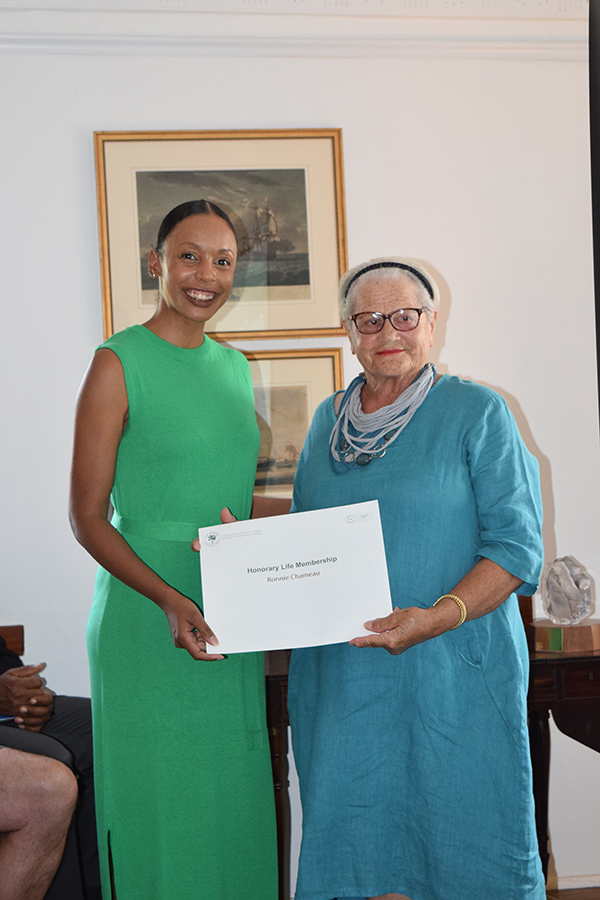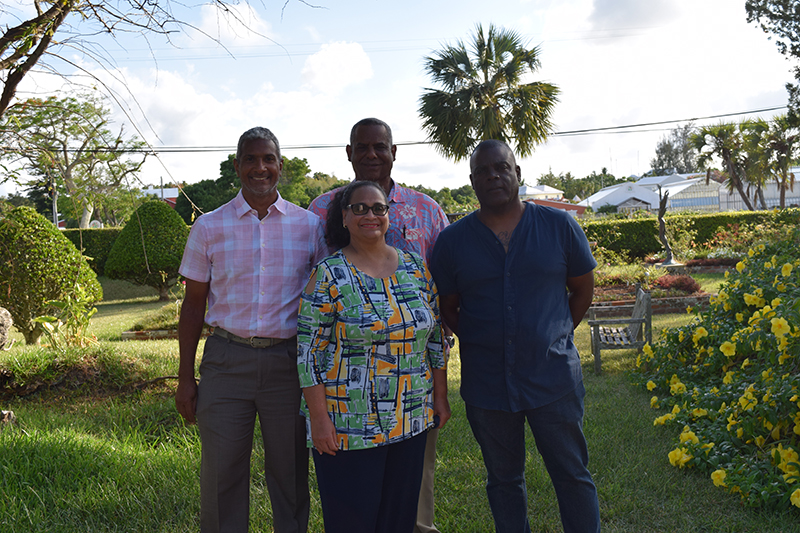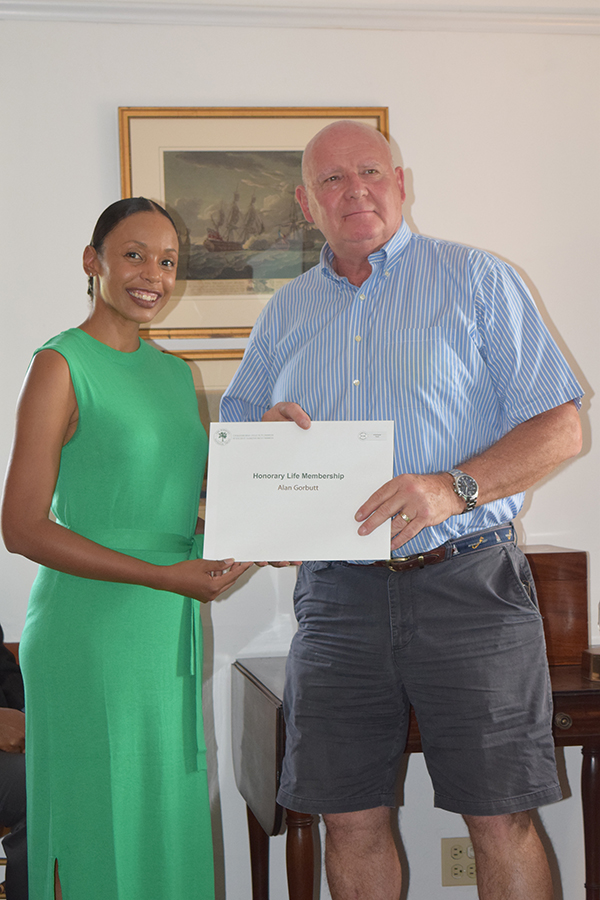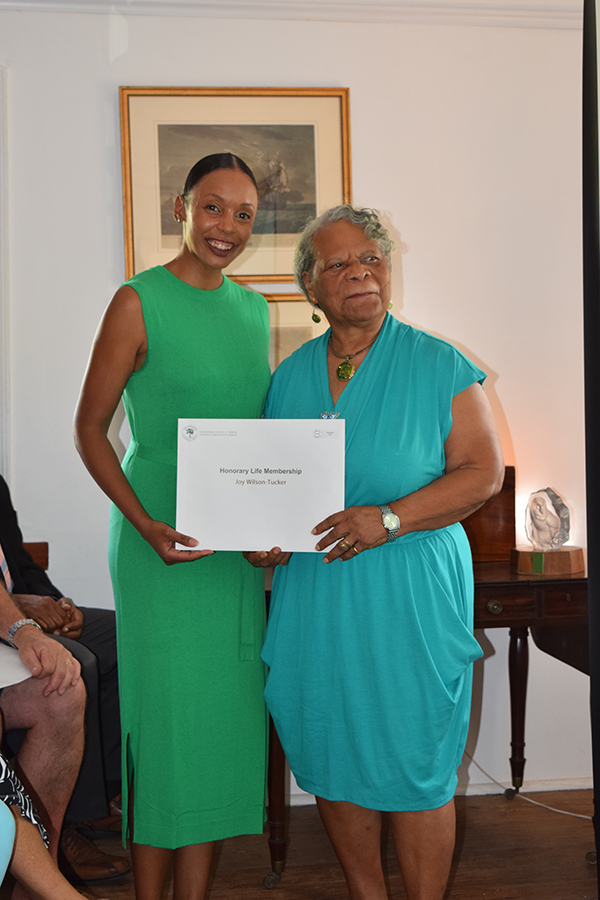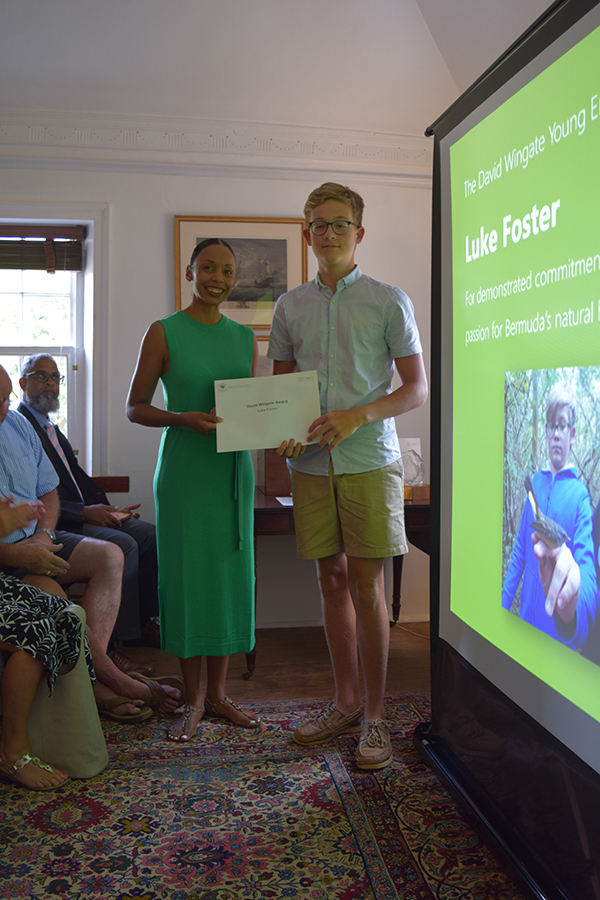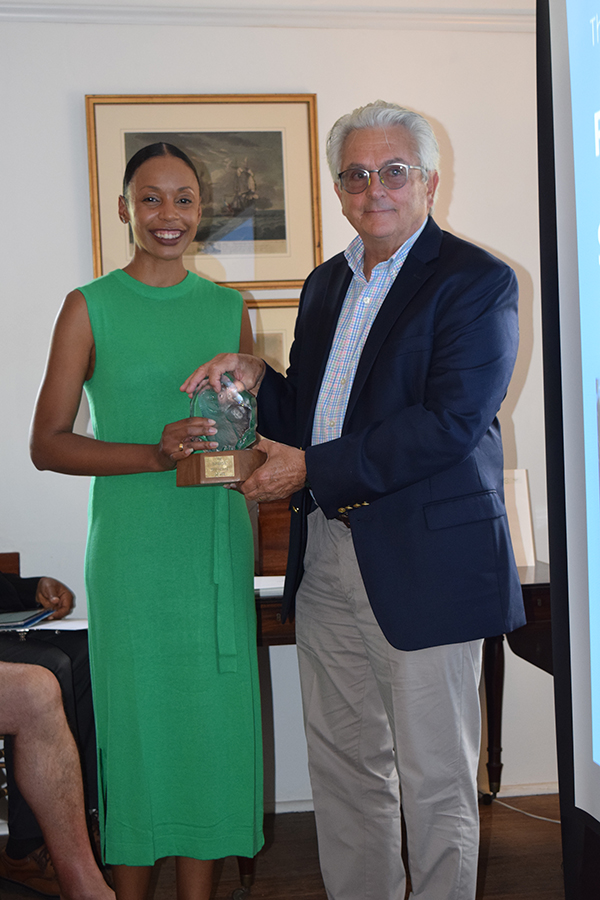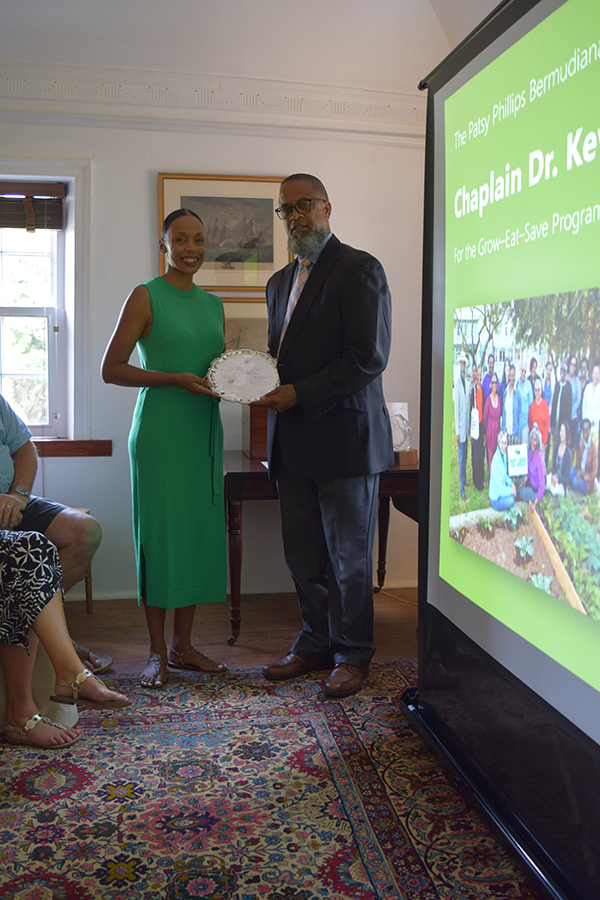 Read more about
Category: All news