Hamilton is seeking permission to install a 40-foot-long "Bermuda" sign on Front Street.
Part of the plan application states: ..
"The surrounding area is the ferry terminal on the west side, and on the ground floor of Front Street there is a historic protected area consisting of retail stores. The proposed marquee sign footprint is about 40′-0" x2′-6. "And the total height is 5′-10", and each letter is composed of a Bermuda-themed aluminum panel.
"The proposed location will take a picture of itself with a marquee sign that enhances the potential and public use of Hamilton's waterfront amenities against the backdrop of Hamilton Harbor and White's Island views, in accordance with Hamilton City's Plan 2015 SSA. We provide opportunities for the general public. "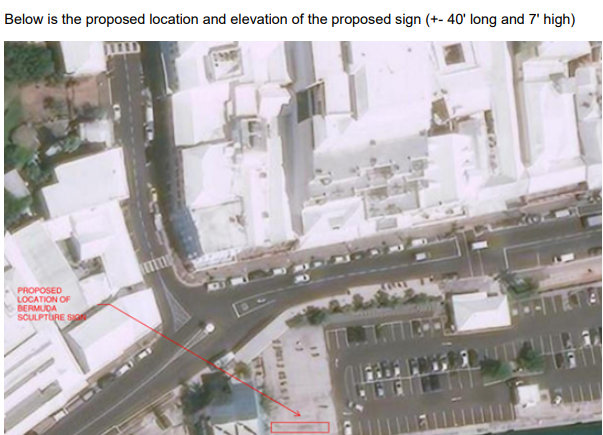 Read more about
Category: All news