[Written by Mikaela Ian Pearman]
With a culinary scene as small as Bermuda, it's always exciting when new restaurants open. And when that restaurant is a fine dining restaurant with great food and service, it's exhilarating.
Over the weekend, I had the opportunity to visit the new restaurant on the Hamilton Princess in Intrepid. I have been a huge Marcus fan over the years so was disappointed when it closed.
But when I heard about the new restaurant concept, I was intrigued. And even more so when I looked at the menu and read about the head chef. Needless to say, my expectations were very high.
For those who haven't heard of Intrepid, this is a premium steak, seafood and raw bar restaurant that puts a modern twist on the classic American grill for a sophisticated dining experience. The restaurant is headed by the hotel's new head chef, Antoine Elise.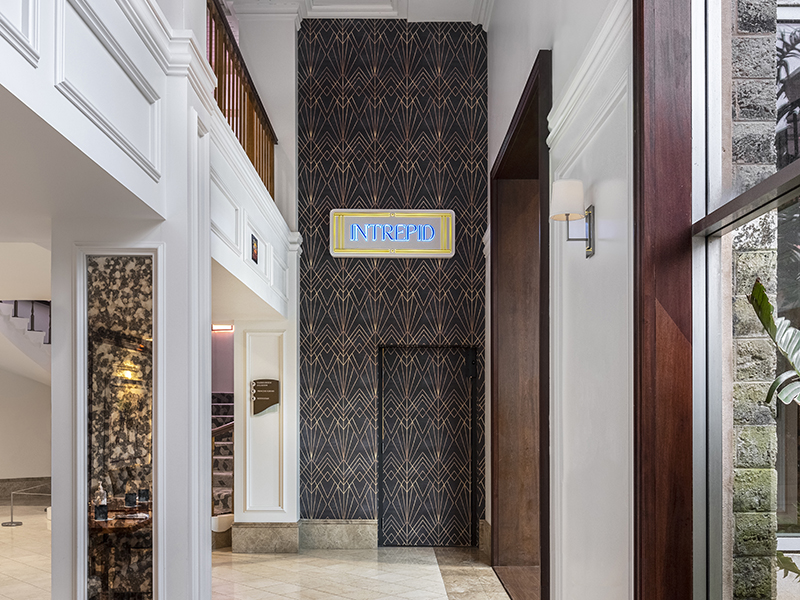 Let's start from the beginning. I arrived a few minutes late and was shown to a table provided with water while I waited for my date to arrive. While waiting, I perused the cocktail and wine list, as well as the full menu. The extensive menu includes appetizers, salads, raw bar, sushi, steaks, sides and desserts.
When my date arrived, our server Jaswyn ran the menu and gave us drink recommendations: Princess 75 with Botanist Gin, Guava, Fresh Lemon, Moët Chandon Rosé, my date The Hand-Shaken Hibiscus Daiquiri Hibiscus Infused Bacardi Superior Rum Fresh Pressed Lime, Pure Cane Lavender Bitters, was served for me. We took his offer and read the menu while we waited.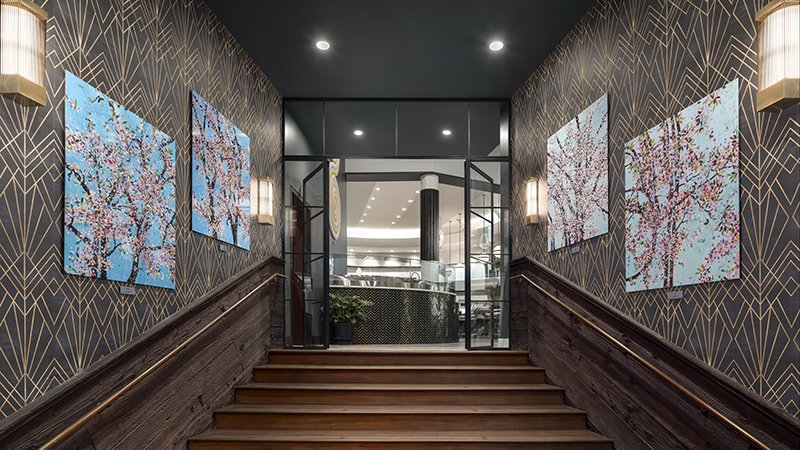 Rather than choosing the dishes ourselves, we decided to enjoy whatever our server recommended. I can be indecisive and honestly just wanted to sit there and have the food delivered for me to enjoy.
We ordered our food while having some great drinks. For appetizers, we enjoyed Oyster Rockefeller with Vernaise, Spinach and Herbs, Lump Crab Cakes with Jumbo Lump Crab and Cajun Remoulade, and Broccoli Tempura with Spicy Aioli.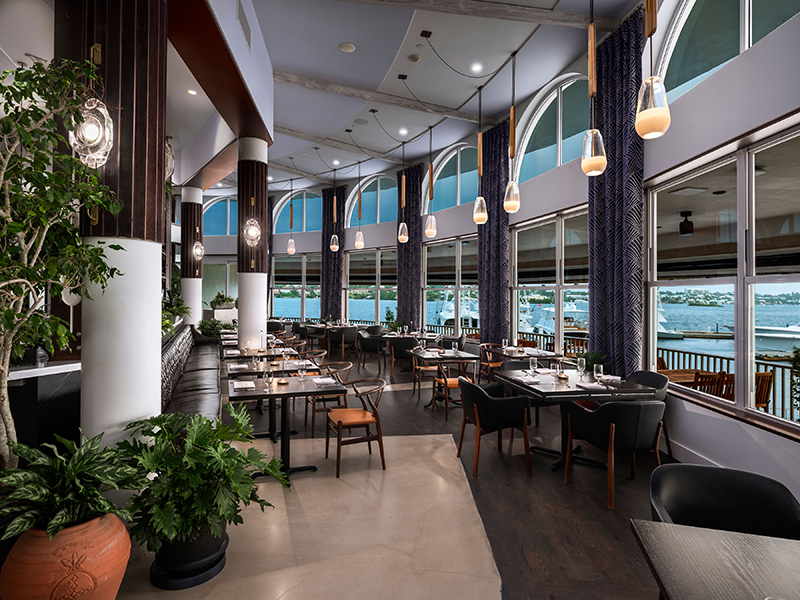 I haven't had oysters in years but these were great to say the least. Super fresh with great flavors and decadent bites. The crab cake was crab with very little filler, exactly as it should be. The remoulade added a nice spice to the dish. The tempura was perfectly fried and honestly an unexpectedly good veggie dish.
By now we had transitioned from cocktails to Belle Gros Pinot Noir, a wonderful bottle of Pinot Noir recommended by Jaswin. Organic King Salmon with Quinoa, Navel Orange and Fennel and 12oz CAB Ribeye with Chimichurri. We also enjoyed Roasted Spicy Broccolini, Smokehouse Mac & Cheese with Lobster and Potato Gratin.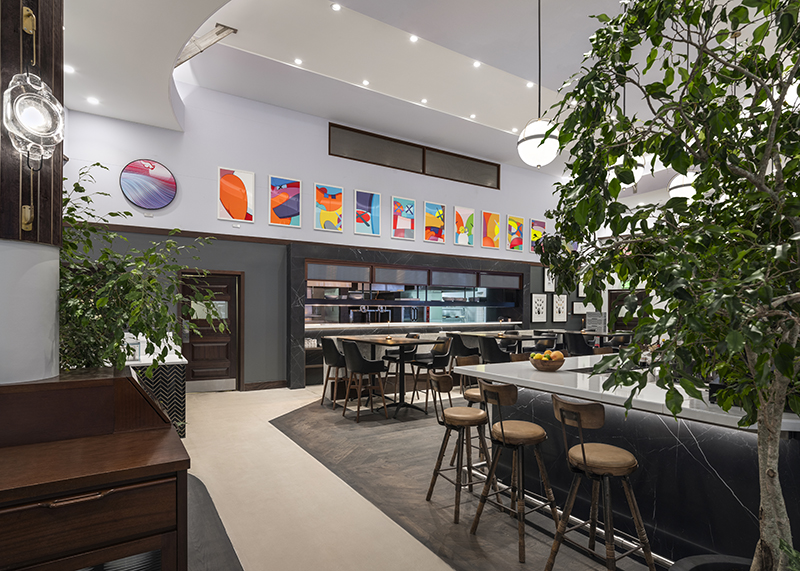 I haven't had ribeye in years and this was the perfect reintroduction to great cuts of steak. I can't believe it.
As for sides, potato gratin is my favourite, with mac and cheese coming second. Decadent and creamy, it's a dish I order every time I dine here. The mac and cheese was smoky and creamy and the lobster took it even further.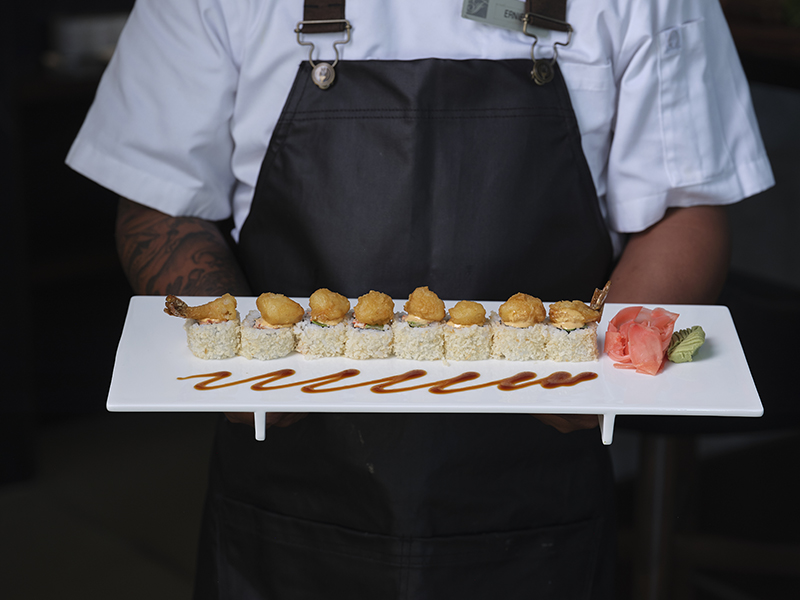 Well, it looks like I'm going to be full, but I got a dessert menu. Gosling's black seal bread pudding with toasted butter crumbs and Princess rum sauce was the go-to. I was worried about it being heavy, but thanks to the croissant base, the bread pudding was light. The bread crumbs have a nice texture, and the rum sauce can be eaten with a spoon. Definitely a dessert winner.
Finally, Chef Antoine came over and chatted with us about our meal, which was a very nice touch.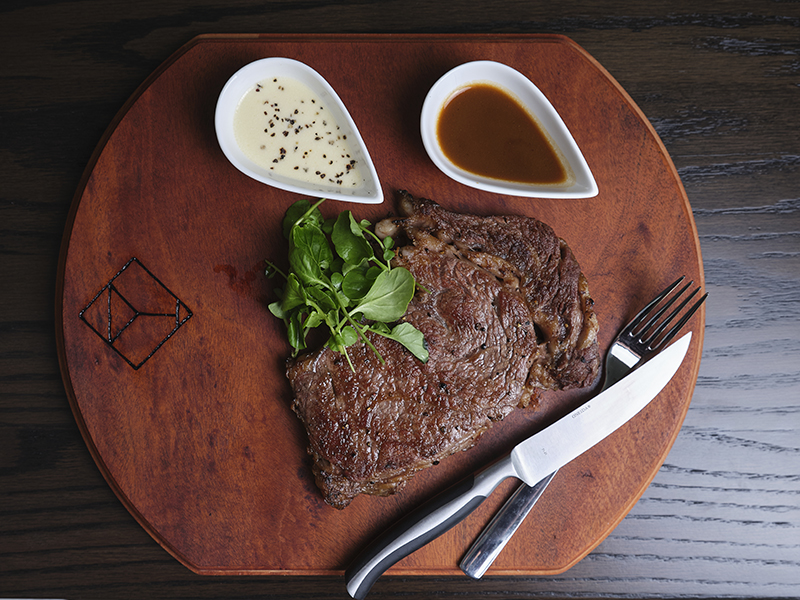 Overall, Intrepid was a great dining experience. If you haven't been yet, I highly recommend booking and checking it out this weekend. Whether you love seafood, great steaks, or raw bars, there's a little something for everyone. Plus the atmosphere is so sexy and modern that you get a great experience, great service and great food.

read more about
Category: Everything, Entertainment