If Center for Innovation and Entrepreneurship is Macau's most important incubator, Professor Jerome Yen will be responsible for its success. In this interview, he talks about the past, but above all, with an optimistic message about the present and the future. Macau has the right conditions to foster good start-ups.
Macau Business | June 2022 | Special Report | Macau Startups
---
Professor Jerome Yen is probably the face of the best-known local start-up ecosystem outside of Macau. In addition to being a prominent professor of computer information science at the University of Macau, he is also responsible for the Innovation and Entrepreneurship Center of UM, the region's most successful incubator. Professor Yen has a long career not only as a scholar, but also as an expert in the fields of business and finance developed in Hong Kong. He has also been a professor of innovation and entrepreneurship at the University of Macao since 2017. He answers the question from. Macau business under.
In general, does Macau have potential as an entrepreneurial venue?
Jerome Yen – Macau is very suitable for entrepreneurship. The geographical conditions of Macau are excellent. There is a natural deep sea port and transportation is convenient. Strong competitiveness in attracting investment. In addition to Macau's free economic system, the funds of companies registered in Macau are convenient and there is no forex control. Registered Macau companies can enjoy a good trading environment, Macau's low tax rate system, and low operating costs of registered Macau companies.
So what are the most important factors in terms of geographic location that benefits Macau's entrepreneurship?
JY – It is geographically favorable, supported by the Pearl River Delta facing Hong Kong and Taiwan, and has a natural deep-sea port. With good transportation, Macau is very competitive in attracting investment. In addition, it has a free economic system that makes it dynamic. We have a wealth of capital, technology, talent and management experience that complements the land, natural resources and workforce benefits of the Pearl River Delta region.
What are the most important talent factors that benefit Macau's entrepreneurship?
JY – Macau has many excellent local technical talents as well as many excellent international talents. The Macau government is also promoting a staffing program.
Are Macau Youth Suitable for Entrepreneurship?
JY – Macau's youth are very well suited for entrepreneurship, and the government offers entrepreneurs the most favorable terms. Some examples:
1. By starting a business, you can connect with more people and connect with people at all levels of society.
2. If you succeed in starting a business, you can feel the freedom of wealth and lead a free life.
3. The government will provide some relevant policies to help Macau college students start their business.
4. You can choose to work in your favorite field.
Do you think young entrepreneurs have some creative ideas?
JY – Macau's youth are ambitious, dynamic and courageous, making them suitable for entrepreneurship. New ideas often come from young entrepreneurs, as young entrepreneurs are brave people who study at the cutting edge of the age of knowledge, understand the most pressing needs of society, and fight. They work on innovation, propose innovative ideas, and create a competitive advantage in the development of the company. As a result, they tend to come up with better ideas.
---
"Government needs to create a healthy environment for entrepreneurs and promote good entrepreneurship."
What is the difficulty of becoming an entrepreneur in Macau? What are the most needed resources for young entrepreneurs?
JY – I think the hardest part of starting a business is finding the right industry and seizing development opportunities. Second, there are startup capital, networks, and related talents. Finally, promote and sell excellent products, and maintain a lasting position in the market.
Is the government's efforts to foster local entrepreneurship effective? Where isn't it done enough?
JY – Governments need to create a healthy environment for entrepreneurs, promote good entrepreneurship, and implement plans for businesses to "globalize". Establish a sound cooperation mechanism, learn enough from the advanced business model and management experience of foreigners and foreign companies, strengthen communication and exchange between domestic and foreign companies in Macau and chambers of commerce and local companies, We need to build a great platform for collaboration.
Defects: Insufficient start-up capital support and high start-up costs. This leads to early start-up difficulties and high failure rates. Even with good start-up capital, new companies can have difficulty maintaining their businesses due to a shortage of merchants. To provide more targeted support, companies of different sizes need to be differentiated.
Did government policy or its support do a good job of helping young entrepreneurs? Is there any data to support your statement?
JY – The government has done a very good job of helping young people start their own business. The government not only allows young people to receive financial support from the government, but also frequently holds exhibitions to showcase the latest achievements in entrepreneurship, which is more convenient for entrepreneurs to exchange experiences. For example, the University of Macau has set up a center for innovation and entrepreneurship to better support entrepreneurial activity and foster an entrepreneurial team.
---
Pandemic: "Many start-ups face the risk of bankruptcy."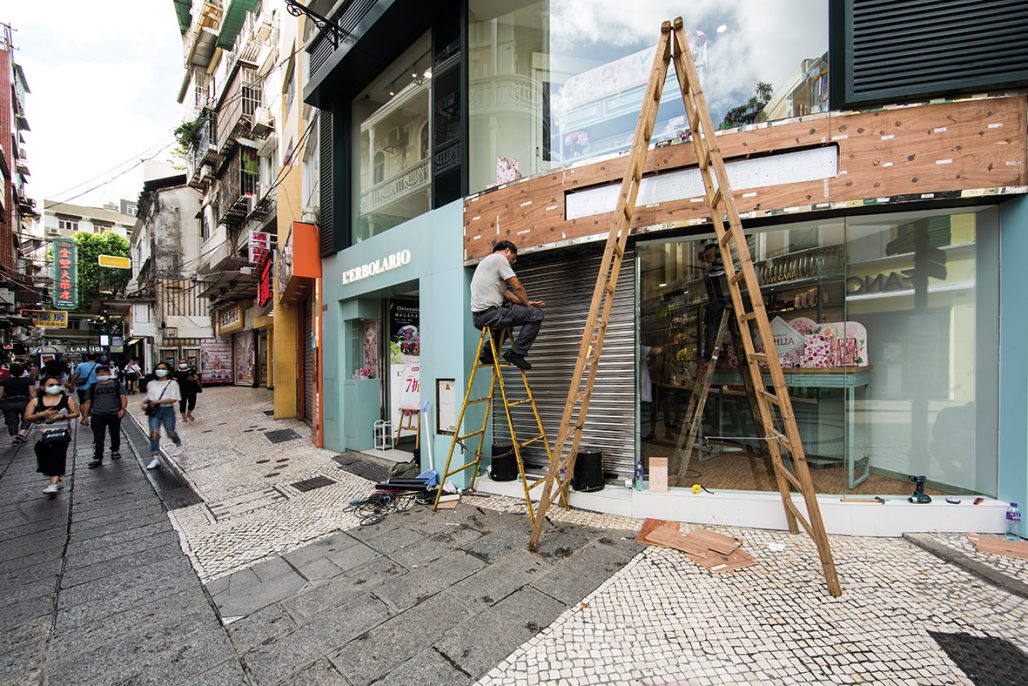 How does a pandemic affect entrepreneurship (taking into account the businesses started before and after the pandemic)?
JY – Prior to the epidemic, entrepreneurs tended to work in high-cash real-world industries such as the service industry and catering, but after the epidemic, entrepreneurs are less dependent on the entity and less susceptible to the epidemic. I turned my attention to the Internet industry.
Due to the post-epidemic recession, many start-ups faced the risk of bankruptcy and many lost confidence in starting a business. In addition, the ability to resist risk becomes one of the capabilities a company needs, and entrepreneurs become more comprehensive when starting a business.
What are the most frequent challenges faced by young entrepreneurs in this context? How have you changed your business to deal with a pandemic, such as opening an online shop or focusing on risk management?
JY – Challenge: The biggest challenge is the ability to deal with risk. For example, the current epidemic has led to a slump in the economic environment and reduced market demand. In the face of unavoidable forces, it is important for companies to continue to develop and develop effective response plans. There are many such risks in business activities. Only by improving the ability to resist risk can a company grow better. Meanwhile, market demand is declining. The challenge is how to survive and make a profit in the face of force majeure such as the epidemic recession.
Changes: Implementation of diverse development models, change of company profit model, selection of online model with the least influence of fashion, utilization of Internet and online business advantages, expansion of combination of sales network products and offline sales, implementation online business To expand online sales of products. Understand your current needs by networking with products and live fields.
Forward | University leads